Hiking, a boat trip, a pony trek and a bonfire sing song are all part of a weekend hostelling in Killarney.
Mary Dinan goes hostelling in Killarney in County Kerry with the Irish Youth Hostel Association An Óige.
The Killarney hostel, situated around three miles outside the town, is the biggest An Óige hostel in the country and was originally a stately home. Hostel warden Clare Claffey welcomes guests and outlines the rules. With rates varying from 90p to £2.80 a night, hostelling is a cheap option for young travellers looking for a bed for the night.
Each hosteller has to do a small chore which usually takes less than five minutes.
Hostelling is not just about finding a place to stay. It's about getting to know the other hostelers and taking part in activities. Mary teams up with fellow hosteler Cormac McMullan for a day of activities. For Mary, this involves boating on the lakes of Killarney, pony trekking through the Gap of Dunloe and a sing-song around a bonfire.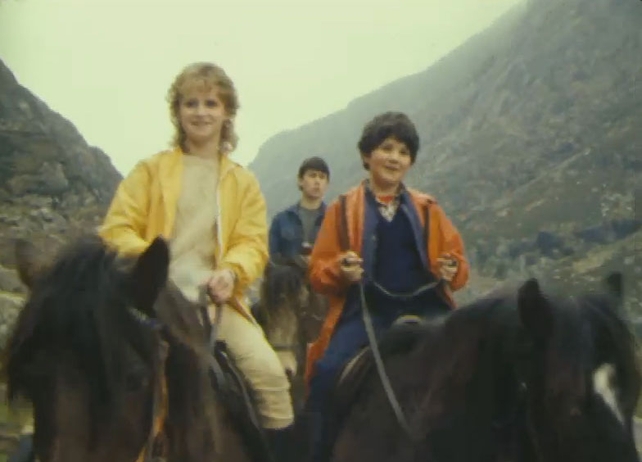 Mary Dinan and Cormac McMullan Pony Trekking
This episode of 'Youngline' was broadcast on 29 March 1983. The reporter is Mary Dinan.
Youngline was a once weekly, half-hour magazine show for younger viewers. The first programme was broadcast on Tuesday, 23 November 1976 from 5.30 to 6.00pm. Youngline continued until May 1984.