Housing charities call on the government to address the problem of vacant unoccupied social housing.
According to figures obtained by RTÉ, there are 3,500 vacant council housing units across the country.
It's a familiar sight across the country. Thousands of council housing units lie vacant and in some cases boarded up.
Simon Brooke of CLÚID Housing Association says that the equivalent of one and a half county council's entire social housing stock lying empty.
Terri Kane, who lives in Dublin with her two children, has been on the social housing waiting list for four years. She has made attempts to apply for the vacant properties but has been told that they have already been allocated or are vacant for security reasons.
Richard Boyd Barrett TD with People Before Profit calls for the establishment of an emergency council house programme to put unemployed building workers back to work and to house the people on the housing list.
Stop wasting hundreds of millions every year, paying it out in rent allowance to private landlords.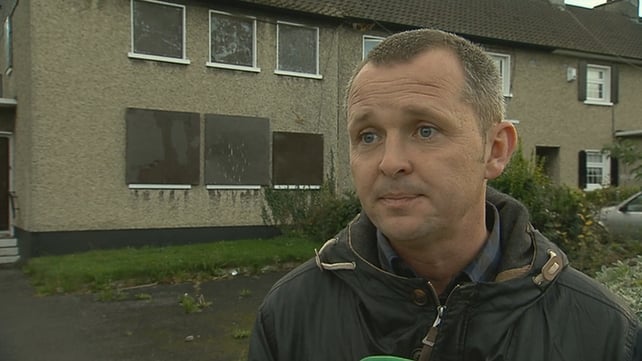 Richard Boyd Barrett TD, People Before Profit (2013)
Some county councils say that many of the properties require major refurbishment but they do not have the funds to carry out the work. The government says it is addressing the problem as a matter of urgency. Jan O'Sullivan TD and Minister of State for Housing outlines a plan with a budget of €15 million to bring the vacant units back into use.
The 98,000 people on the social housing waiting list continue to wait to be allocated a home.
An RTÉ News report broadcast on 7 November 2013. The reporter is Aisling Kenny.