Plans to make holiday homes from houses that have been abandoned by emigrants who have left Kilmactigue in rural Sligo.
'Newsbeat' visits the village of Kilmactigue where emigration has meant there are many vacant homes.
Over a period of twelve years, the parish has lost one-fifth of its population who have left for England or America. Kilmactigue is known for its "great wanderers" with forty-two men and over a hundred nuns from the village now working in the foreign missions. The houses they left behind are now abandoned and falling into disrepair.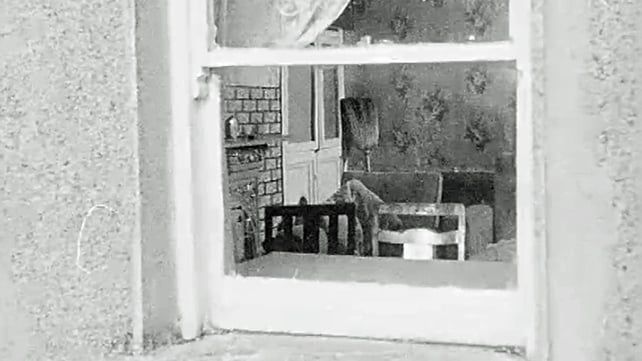 Kilmactigue, Sligo (1967)
A co-operative scheme is now being planned to put these homes back into use to try and bring a degree of prosperity back to the area. Fr Chisty McLoughlin and the local committee believe that these abandoned homes should be restored and let to summer visitors to develop the area as a tourist destination.
Fr McLoughlin says work has already begun to restore seven houses. The job for the co-operative is now to make the prospect of visiting Kilmactigue as enticing as possible and Fr McLoughlin and his local committee is convinced that the plan will work.
This episode of 'Newsbeat' was broadcast on 23 October 1967. The reporter is Cathal O'Shannon.
'Newsbeat' was a half-hour feature programme presented by Frank Hall and ran for 7 years from September 1964 to June 1971. 'Newsbeat' went out from Monday to Friday on RTE television and reported on current affairs and issues of local interest from around Ireland. The final programme was broadcast on the 11 June, 1971.