Digital Equipment International Corporation factory is officially opened by Taoiseach Liam Cosgrave in Galway.
The company, which provides employment to 600 people, is now the second largest industry in the West of Ireland after the Tuam sugar company. Digital Equipment Corporation manufactures computers for export to the European market.
Speaking at the opening ceremony the Taoiseach welcomed the new factory which he believes will help to build up a new and exciting future for the West of Ireland.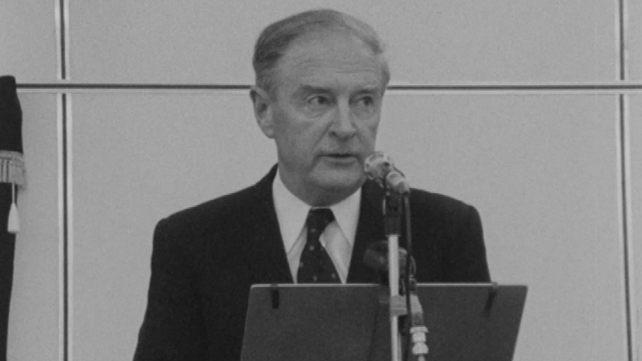 Taoiseach Liam Cosgrave (1973)
New industries are opening up throughout the West in towns such as Galway, Ballina, Castlebar, Tuam, in industrial sectors such as precision engineering, pharmaceuticals and computers here in Galway. I believe that the time for the 'Beal Bocht' is over and the time is at hand for a new mood confidence throughout the west.
An RTÉ News report broadcast on 19 September 1973.