Crowds welcome Gulliver in O'Connell Street Dublin as part of the city's millennium celebrations.
Early the same week reports came in of a giant washed up on Dollymount Strand in Dublin and now was the chance for Dubliners to see Gulliver as he was paraded through the streets.
Gulliver was accompanied by the Queen of Lilliput and his followers.
The giant figure had been badly damaged a few days earlier and had to have emergency surgery to his arm. To add to this,
Today he nearly fell victim to Dublin's roads by falling into a pothole to the horror of the crowd.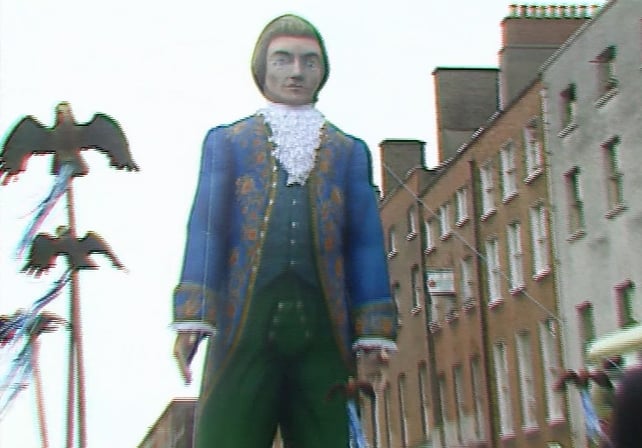 Gulliver on O'Connell Street, Dublin (1988)
Tomorrow, Gulliver will host a party for all Dubliners to celebrate one thousand years of the city.

An RTÉ News report broadcast on 16 July 1988. The reporter is Una O'Hagan.