An artist's creation of work on a traffic island appreciated by Dublin citizens.
A sixth public sculpture is launched as part of the continuing Dublin millennium celebrations
First, there was the floozy in the jacuzzi. Now we have the footsie wootsies on the island.
The People's Island by sculptor Rachel Joynt consists of brass footprints and bird feet on a pedestrian island between Westmoreland Street and D'Olier Street near Dublin's O'Connell Bridge.
The official opening of the sculpture took place with music and dance on the island.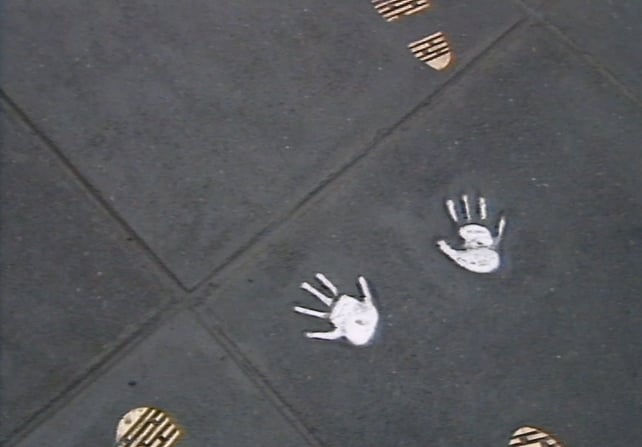 People's Island Millennium Sculpture (1988)
Sculptor Rachel Joynt describes why she chose a flat piece of sculpture in the form of pavement art.
It's actually for people in Dublin just to enjoy as they walk over.
An RTÉ News report broadcast on 6 November 1988. The reporter is Michael Murphy.