Gabriel Rosenstock talks about the practice of being a writer and recites 'Uaireanta is Fear Bréige Mé.'
Reporter and poet Michael Davitt talks to Irish language poet Gabriel Rosenstock as they stroll along Dun Laoghaire pier. Born in Kilfinane, County Limerick, Gabriel Rosenstock is one of Ireland's most prolific poets and a member of Aosdána. Writing as Gaeilge, he is also a translator, author of children's books, playwright and known for his contributions to various RTÉ television programmes.
At the time this report was filmed, he was working as an assistant editor in An Gúm, the publishing wing of Bord na Gaeilge, the State Irish language promotion body.
Drawing his influences from the cultures of Ireland, India and the Far East, he sees many linguistic similarities between them, as according to scholars, European and Indian culture sprang up from the same root.
Describing the process of writing poetry as a kind of constant pursuit, he explains that the scarecrow in the poem 'Uaireanta is Fear Bréige Me', stands for the totality of each person and everything in them that is good, and not so good.
Uaireanta is fear bréige mé
Scanraím mé fhéin
Céasaim mo bhréige fhéin mé...
Is fear bréige mé idir neamh agus talamh
Dall ar mo chinniúint
Ní fios mo ghinealach
As foirnéis m'anama éalaíonn splancacha trí m'shúil...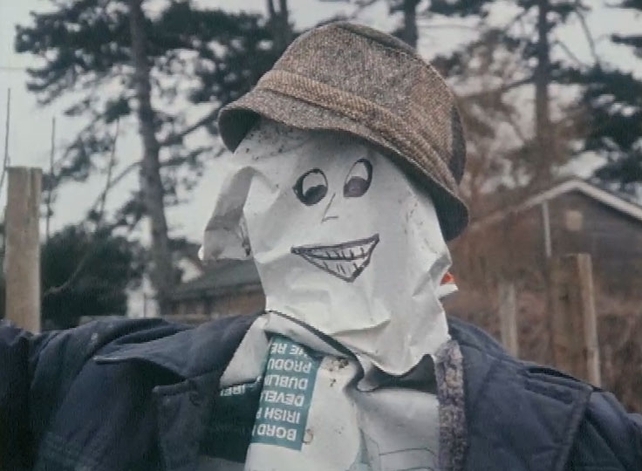 This episode of 'Iris 88' was broadcast on 27 March 1988. The reporter is Michael Davitt.
'Iris' was broadcast from 1986 to 1990.