Actor Saoirse Ronan and musicians Glen Hansard and Markéta Irglová are enjoying the build up to the Academy Awards.
There is plenty of Irish interest in the 80th Academy Awards with Dubliner Glen Hansard and Carlow native Saoirse Ronan both nominated for Oscars.
The final preparations are underway in Kodak Theatre in Hollywood for the 80th Academy Awards. In the run up to the event, Irish nominee Glen Hansard and his Czech partner Markéta Irglová are busy attending Oscar parties. They are nominated in the best original song category for 'Falling Slowly', which they wrote and performed in the musical 'Once', written and directed by John Carney.
Glen Hansard is enjoying the Hollywood experience,
What can you say about it, it's all magic, and it's another world to us, it's a different world altogether and we're just really kind of enjoying it you know and it really taking it all in.
Markéta Irglová has found a dress to wear for the ceremony while Glen Hansard will be making his mother happy by wearing a tuxedo.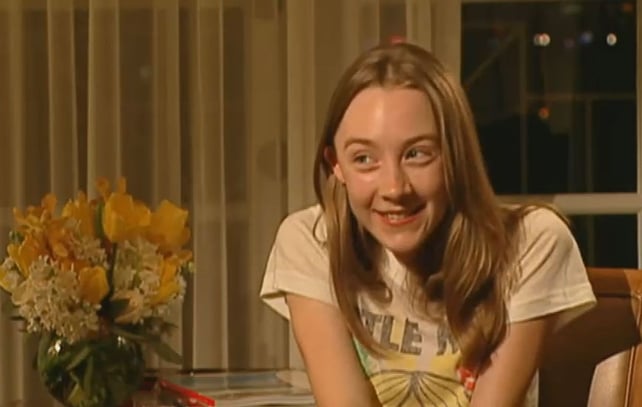 Saoirse Ronan (2008)
Nominated as best supporting actress for 'Atonement', Carlow schoolgirl Saoirse Ronan has flown into Los Angeles from New Zealand, where she is filming 'The Lovely Bones'. Interviewed in her hotel room, she describes how it feels to be attending her first Oscars as a nominee.
I can't believe I'm actually going to this thing tomorrow with a big gold Oscar on a red carpet.
Glen Hansard and Marketa Irglova went on to win the Oscar for best original song at the 80th Academy Awards in Los Angeles. Tilda Swinton won the best supporting actress Oscar for her performance in 'Michael Clayton'.
An RTÉ News report broadcast on 24 February 2008. The reporter is Sinéad Crowley.