Customers in a Ballindine pub are happy to drink metric pints to keep the cost of their favourite tipple under a pound.
Drinkers were celebrating across the country as the price of a pint avoided a hike in the latest budget announcement. At the Robin's Nest pub in Ballindine, County Mayo, there was double cause for celebration.
Not only was the booze not being taxed this time around but now pub owner Paddy O'Connor will be able to continue to put a decent sized drink into his customer's hands for under a pound.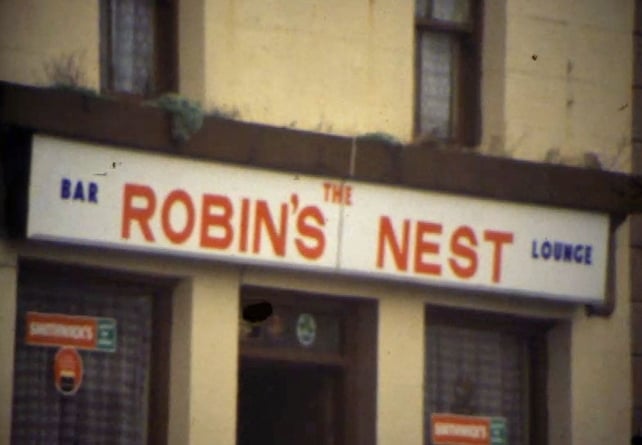 Robin's Nest Pub, Ballindine, County Mayo (1983)
What Paddy has done is to switch from serving pints at £1.03 each to half litres at 93p each.
You get roughly 7/8 of a pint and you save 10p a time.
Psychologically, customers seem far happier about not having to break the second pound for a pint.
Paddy O'Connor introduced the initiative following customer complaints about the price of a pint breaking the one pound mark. Under the new system, you can have five half litres where you can only have four pints.
Proper litre and half-litre glasses are on order from France. So even if their drink falls a little short of a pint, customers at The Robin's Nest are enjoying the pleasure of a drink for under a pound.
Speaking to RTÉ News, customers were enthusiastic about the new initiative.
I think it's the best thing that's happened in ages.
The initiative is also praised by Guinness Area Manager Bob Hackett.
An RTÉ News report broadcast on 10 February 1983. The reporter is Jim Fahy.