The unusual tale of a Mayo bridge built during the famine that has a distinct musical quality.
Reporter Siobhán Cleary travels to Bellacorick to play music on the bridge and to search for Middle C. The bridge is not just unusual because of its musical qualities, it also has a rather gruesome history.
The funny thing is it makes music on the southern side but not on the northern side for some odd reason.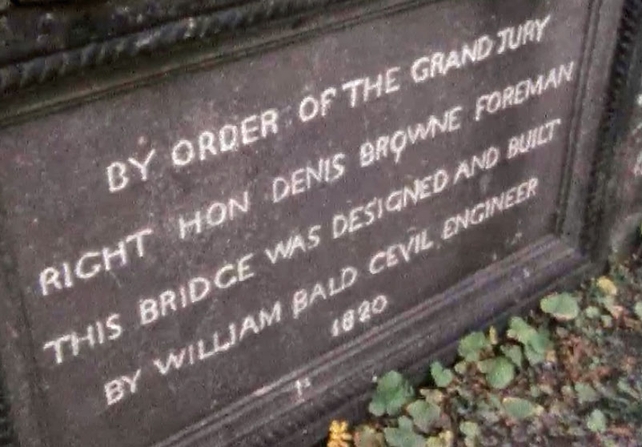 Musical Bridge Mayo (1987)
Construction of the bridge began in around 1820 by civil engineer William Bald. The building continued through the famine in Ireland and many of the workers on the bridge died of starvation during the course of the construction. The story goes that when they came to put the very last stone on the bridge there were only three workers left and between them, they didn't have enough strength to raise the last stone. Since then, locals have attempted to complete the bridge by putting the last stone in place. However, with every attempt came some tragedy. As such, the bridge has never been completed.
This episode of 'Evening Extra' was broadcast on 20 November 1987. The reporter is Siobhán Cleary.