A guide to the history and people of the town of Castlebar, County Mayo.
This excerpt from the programme shows a performance by the Castlebar Concert Band accompanying various scenes from around the Mayo town.
Local, author, and historian Michael Mullen takes 'Out and About' reporter Liam Ó Murchú through the history of the Castlebar Mall in the heart of the town. Michael Mullen talks about Castlebar native and Land League founder Michael Davitt, who he says changed the history of Ireland.
Michael Mullen's journey through the people and history of the town includes The Races of Castlebar in 1798, writer George Moore, inventor Louis Brennan and opera singer Margaret Burke Sheridan.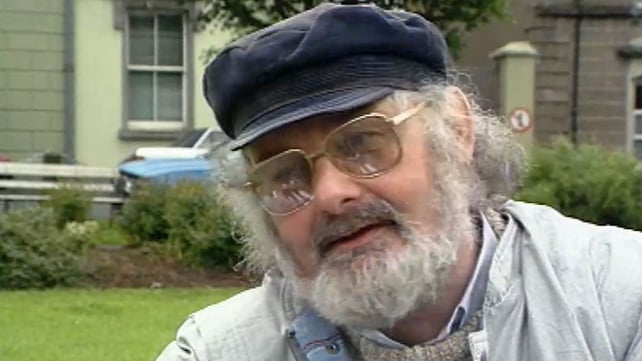 Michael Mullen (1987)
This episode of 'Out and About' was broadcast on 23 June 1987. The reporter is Liam Ó Murchú
'Out and About' was a twice-weekly series of programmes about interesting people and topical events in towns and villages around the country.