On only their fourth time in Dublin a Mayo couple fulfil a secret ambition to the National Wax Museum.
Tom and Mary Kelly are from Brickens, Claremorris in Mayo. Mary Kelly had written to 'Evening Extra' about her 'Secret Ambition' to visit the National Wax Museum. Husband Tom says he never thought it would happen. If Tom was surprised then Mary was shocked because when she heard the news,
The talk left her.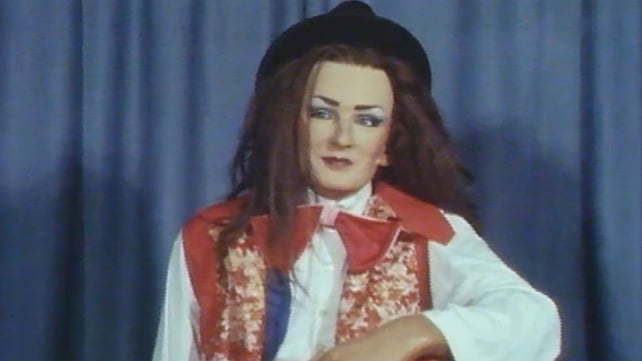 Boy George Waxwork
Although delighted that her ambition will be achieved Mary Kelly had never imagined that she would end up appearing on television. The couple use their appearance on national television to send greetings to friends and family back home in Brickens.
This episode of 'Evening Extra' was broadcast on 10 March 1987. The reporter is Bibi Baskin.