Margaret Thatcher stabbed and JFK beheaded in Wax Museum attack.
This was the third break-in at the Wax Museum on Granby Row, just off Parnell Square in Dublin's city centre. Previously intruders had taken cash but this time they could not find any money and resorted to destroying the wax works. Paddy Fagan describes the scene when he arrived at work that morning.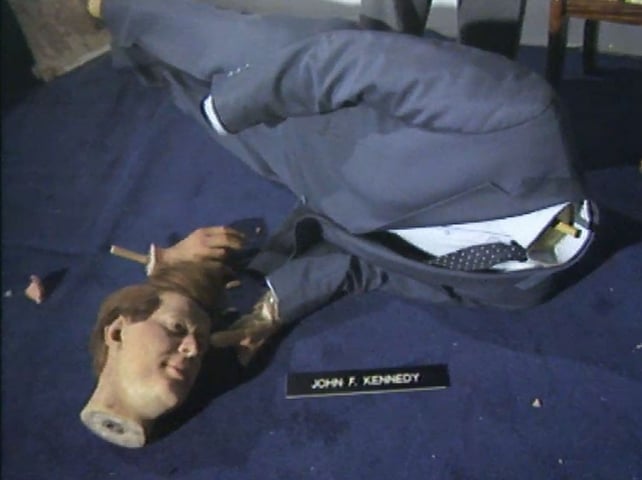 John F Kennedy Wax Work (1980)
Wolfe Tone's arm was broken off, and he received a gash to the side of the head. His sword was taken out and stuck into Margaret Thatcher. Quite a few figures in the GAA scene were also destroyed including broadcaster Michael O'Hehir, who was bashed beyond repair.
In total, about 15 figures were destroyed. According to Paddy Fagan, repairs will take about a year and a half, at a cost of between £30,000 and £50,000.
There are over 100 figures in the museum, most of which survived.
An RTÉ News report broadcast on 2 May 1985. The reporter is Eileen Dunne.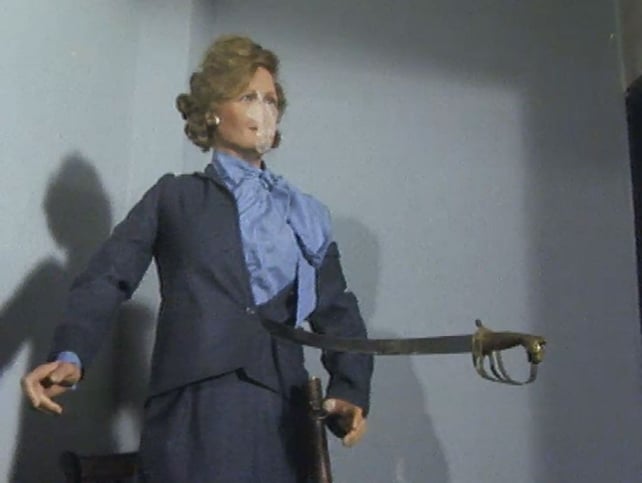 Margaret Thatcher Wax Work (1980)