Dustin the most famous turkey in Ireland has survived another Christmas.
Dustin tells RTÉ News reporter Colm Connolly how he enjoyed the festivities and avoided the chop. Dustin puts his survival down to the fact that there are bigger turkeys than him in RTÉ, Pat Kenny to name just one.
For Ireland's favourite turkey survival is all about hiding out where no one is going to see him.
I was on TnaG for twelve hours a day broadcasting.
No one is safe from Dustin's insults and he has a go at the very small party known as The Progressive Democrats, Mike Murphy, Gay Byrne, Derek Davis and Thelma Mansfield. He even has a dig at his panto co-star Twink.
Dustin has recently had success with a number one album collaborating with Joe Dolan. With his earnings for this success, Dustin is planning to buy a new Hiace, a furry dice, and leopard skin seat covers.
He also talks about his holiday plans for the new year but says wherever he goes, he won't be flying Ryanair.
An RTÉ News report broadcast on 26 December 1997. The reporter is Colm Connolly.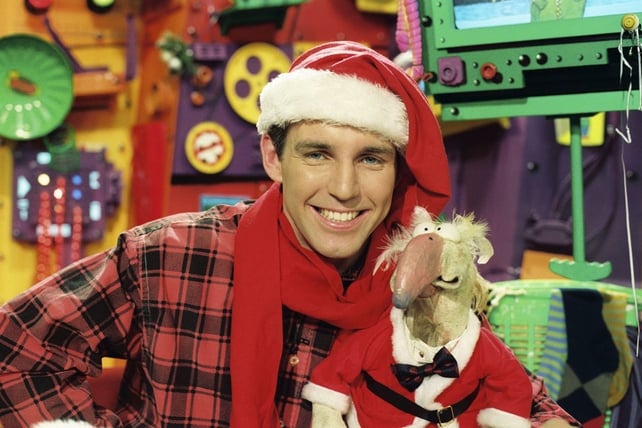 Dustin gets festive with Ray D'Arcy on The Den