Ian Dempsey, along with Zig and Zag, take a tour of LA.
Dempsey's Den moved Stateside for an entire week during April 1989. Each day Ian, Zig and Zag, broadcast from Los Angeles visiting all the hot spots including Universal Studios and Beverly Hills.
The clip here shows some of the highlights from their 5 day adventure from 3 April to 7 April 1989.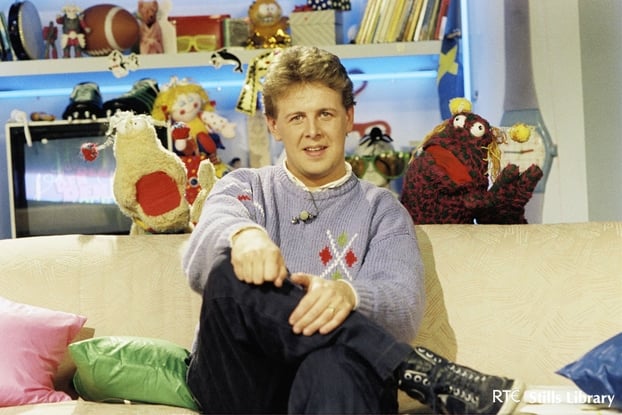 Zig and Zag, and Ian Dempsey on Dempsey's Den (1998)
'Dempsey's Den' presented by Ian Dempsey began on 29 September 1986. Puppets Zig and Zag arrived in Ireland from planet Zog. The two aliens and their dog Zuppy were adopted by Ian Dempsey. The children's afternoon presentation was later shortened to 'The Den'. Zig and Zag were joined by a sock monster, Soky, and a turkey, Dustin.
Although originally aimed at children, 'The Den' gained cult status among the student population.