A visit to the Dublin haunts frequented by author Bram Stoker, best known for his Gothic novel 'Dracula'.
Pat Liddy of Dublin Walking Tours brings Anne Cassin to Bram Stoker's birthplace at 15 Marino Crescent in Clontarf, Dublin. There he gives a synopsis of Bram's early years, the first seven of which were spent bedridden. During this period, Bram's mother told him horror stories, fuelling her young son's imagination.
Those first seven years gave him all the ammunition if you like, it was the incubation period of his imagination essentially.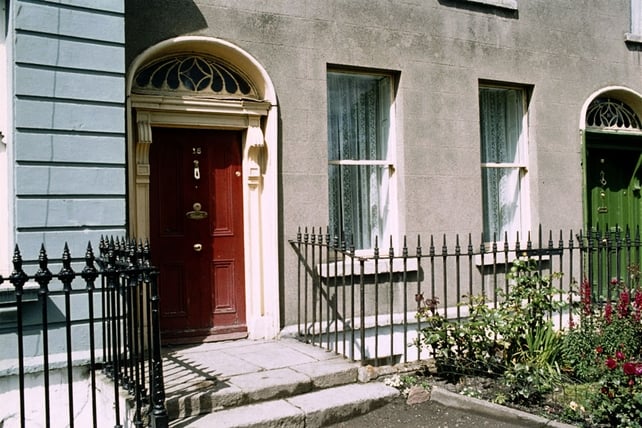 As a teenager Bram studied mathematics for six years in Trinity College, Dublin. While there, he enthusiastically participated in student life and also blossomed as a writer. After college he worked in Dublin Castle for 12 years as a civil servant. At the same time he was theatre critic and a night editor for the 'Evening Mail'. This paper was owned by Sheridan Le Fanu, himself a Gothic horror writer. Bram Stoker was inspired by Le Fanu's novel 'Carmilla' which features a lesbian vampire.
In 1878 Bram married Florence Balcombe in St Ann's Church on Dawson Street and five days later the newlyweds left for London, never to return to Dublin again. Bram became business manager of the Lyceum Theatre and also personal secretary to its owner Sir Henry Irving.
Throughout his life Bram Stoker managed to write 18 books. His most famous 'Dracula' was published 1897 and has stayed in print ever since. It has been the source of inspiration for 1,000 other books and 200 films. It is a seminal work and his greatest legacy.
This episode of 'Nationwide' was broadcast on 31 October 2012. The reporter is Anne Cassin.