Patrick McCabe in his home town of Clones talks about his new novel 'Winterwood', a darkly comic tale.
John Kelly travels to Clones, County Monaghan to meet the author Patrick McCabe, following the publication his new book 'Winterwood'.
They talked about life, language and the artistic process, working with Neil Jordan and the definition of madness. Pat McCabe also reads an excerpt from 'Winterwood'.
Patrick McCabe's novels include The Dead School, Carn, The Butcher Boy, and Breakfast on Pluto.
Patrick McCabe describes his latest work 'Winterwood' as his first, truly gothic novel. He also recalls the first books he ever read - from comic books to fairy tales and comments on the influence his parents had on his early reading.
This episode 'The View Presents' was broadcast on 20 November 2006. The presenter is John Kelly.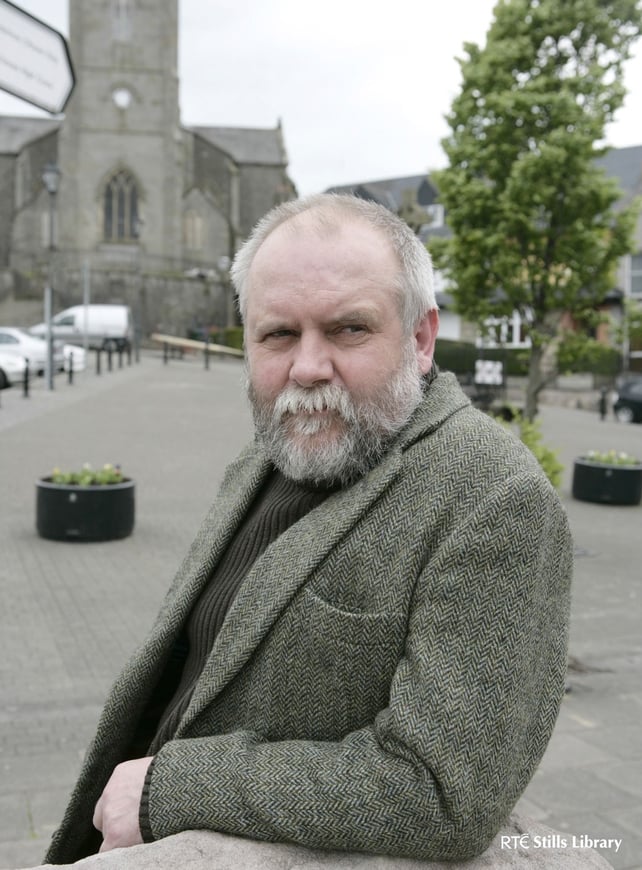 Patrick McCabe, Clones, Co. Monaghan (2008)