A shortage in the supply of shamrock for Saint Patrick's Day has pushed up the price for the national emblem of Ireland to record levels.
The scarcity of the shamrock, the symbolic weed reputed to have been used by Saint Patrick to illustrate the Christian doctrine of the Trinity at Tara, is attributed to a drought the previous summer.
John O'Mara marketing manager of North Dublin Growers explains they are down to about 10% of their usual output. This also signals bad news for thousands of Irish-Americans hoping to sport the shamrock on their hats, caps and coat lapels on Saint Patrick's Day, as exports have been cut back completely.
We'd normally have 200 lbs weight gone to New York at this stage and we just can't send that now.
The market price for shamrock has rocketed,
A small chip weighing 2 lbs is up to £10 a chip at the moment.
For those unperturbed by the cost, a sprig of shamrock barely able to fill a buttonhole costs 40 pence. However the women of Moore Street are selling ample bunches of shamrock for the more palatable price of 10 pence a bunch.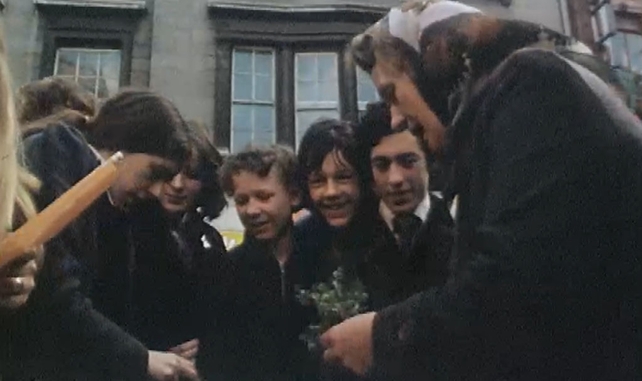 An RTÉ News report broadcast on 16 March 1977. The reporter is Derek Davis.