Dermot Morgan and Fran Dempsey take a novel approach to show jumping.
In this comedy sketch for 'The Live Mike', horseless show jumpers Dermot Morgan and Fran Dempsey compete against each other at the Royal Dublin Society (RDS).
To the strains of 'The William Tell Overture' by the Italian composer Rossini, Dermot Morgan wearing green goes first, with mixed fortunes.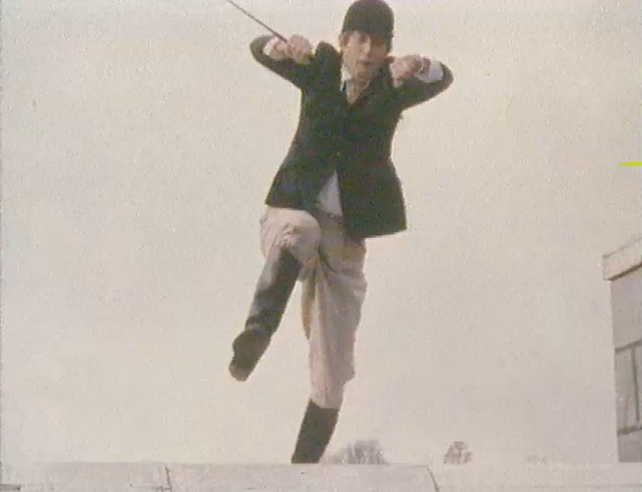 Fran Dempsey wearing red is next to compete in the arena. On noticing it is 9:15 the pair decide to put their differences behind them and bond over drinks in the bar.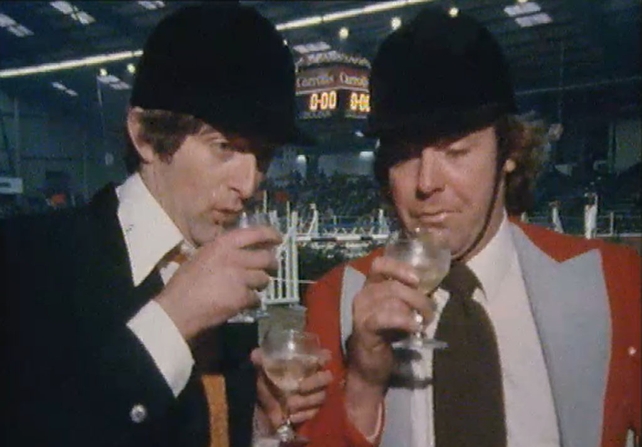 'The Live Mike' first aired on RTÉ 1 on 9 November 1979. It was billed as a one-hour Friday-night programme of comment, entertainment and surprises. The programme also contained a candid-camera slot in which Mike Murphy and his team took on many disguises.
This episode of 'The Live Mike' was broadcast on 22 January 1982.