Brendan Grace recalls growing up in The Liberties area of Dublin.
'Tuesday Report' meets all round entertainer Brendan Grace and takes a look at the personality of the man behind the comic characters.
This excerpt opens with Brendan Grace on stage in a pub in The Liberties performing 'The Liberty Boy'.
I was born and bred in a darlin' spot, well famed in history.
It's the oldest part of Dublin and it's called The Liberties.
From a balcony at Echlin Street Buildings overlooking Saint James's Church and the Parochial Hall Brendan reminisces about his youth and the places where he played.
The neighbours around here, you wouldn't find better anywhere.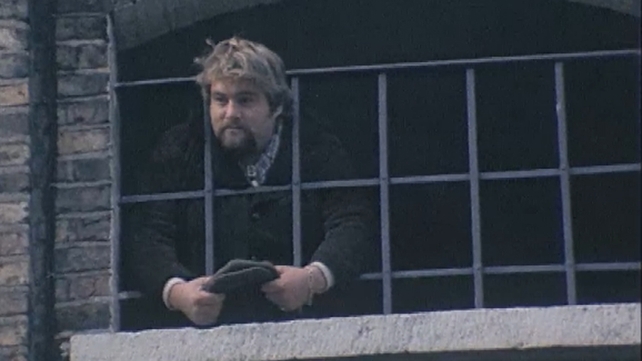 Brendan Grace, Echlin Street Buildings (1976)
From Echlin Street, Brendan wanders along James's Street by Lockhart's Butcher Shop, owned by the family of Jim Lockhart of The Horslips. He chats to the owners of Molloy's grocery shop, where he had worked as a youngster, about what has and has not changed over the years.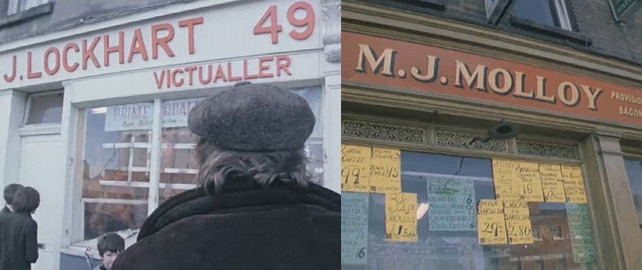 Shops on James's Street, Dublin
Reflecting on life on and off the stage Brendan says
Off stage I think I'm very serious and very deep.
This episode of 'Tuesday Report' was broadcast on 21 December 1976.