RTÉ's 'Discovery' took a look at the Dublin antiques trade in a special programme broadcast on 23 June 1964.
In this extract, reporter Brian Cleeve delves into
The strange and fascinating world of antiques,
where
One man's rubbish is another man's dream.
Cleeve asks the father of Dublin's antique trade, Harry Wine for advice on collecting antiques and looks at a number of examples, from a Queen Anne teapot in Wine's shop to crockery on display at the Iveagh Market.
'Discovery' was a 30-minute programme billed as "touching on the many aspects of Irish life." It ran from 1964 to 1967.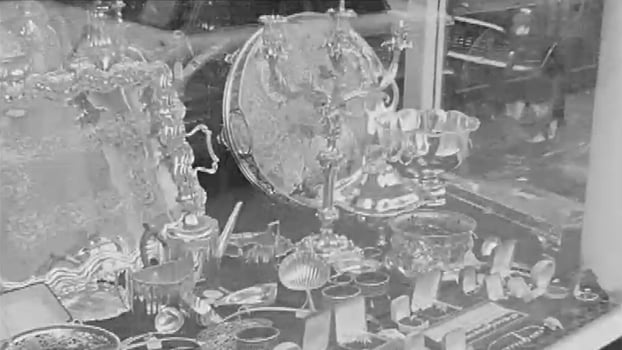 Shop window of antiques shop