The Waterford Freewheelers host an annual bikers festival each June bank holiday weekend in the village of Kilmeaden, Waterford.
Now in its fifth year, the festival attracts thousands of bikers from all over the world. 'Changing Places: Hog in the Limelight' profiles the event and the visiting bikers. Local people talk about the impact that the festival has on them and their locality.
In this clip from the documentary we meet some of the bikers who have travelled from near and far to the Waterford village. We also meet "the only punk in Waterford".
It's all about bikes and what some consider the greatest bike of all - the Harley Davidson - known to real enthusiasts as a hog.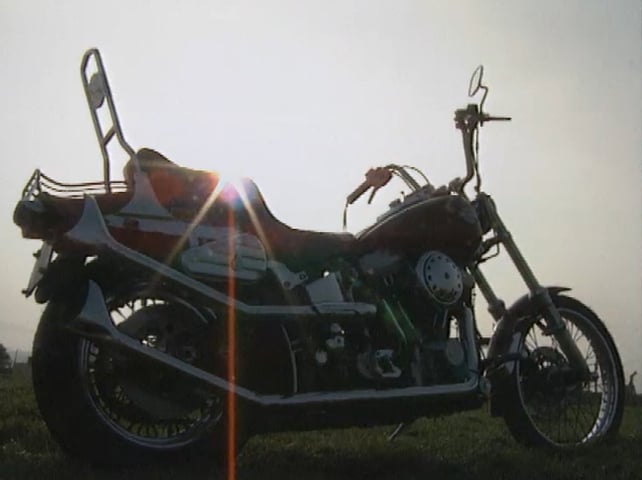 Harley Davidson Motorbike
Waterford Freewheelers MC John 'Blue' O'Shea talks about the history of motorbikes and the Harley, the patches the bikers wear and the origins of the Hells Angels.
'Changing Places: Hog in the Limelight', presented by Carolyn Fisher was broadcast on 13 November 1991.