Nodlaig McCarthy goes to Waterford for 'This Day' and visits the Stella Maris seaman's club.
Father Francis Hopkins explains that the club offers a place for seamen to visit when their ship is docked in Waterford. The crews from visiting ships have somewhere to come and socialise to rest or to telephone relatives at home.
The club is part of a worldwide network of refuges for seafarers.
The report shows the view of Waterford from the point of view of a ship arriving in to port and includes seamen playing snooker and dancing at the Stella Maris club.
'This Day' was religious affairs series broadcast in the 1970s. The programmes was presented by Jim Sherwin and Nodlaig McCarthy.
This episode was broadcast on 31 March 1974.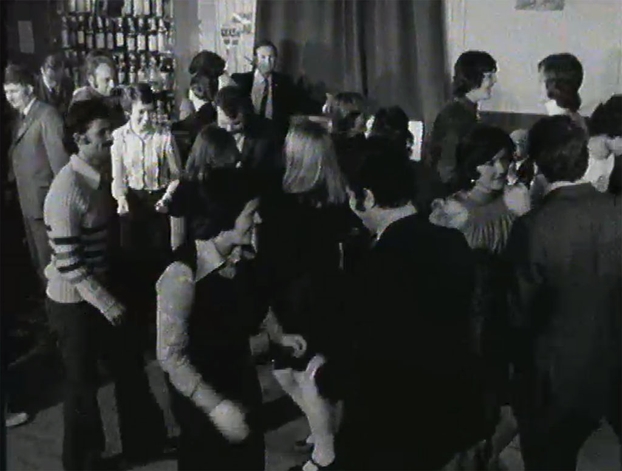 Dancing at the Stella Maris, Seaman's Club