Manchester United manager Sir Matt Busby and broadcaster Eamonn Andrews are guests on the 'The Late Late Show' marking the Gaiety Theatre's Centenary Celebrations.
When asked about the Manchester United winger, George Best, Sir Matt Busby responds glowingly about the footballer, who rather than being troublesome, is a nice boy with a tremendous talent.
Of course he enjoys a bit of life, but he also enjoys his football.
Sir Matt recalls when George Best came to Old Trafford as a schoolboy and was so homesick he went home, in spite of being encouraged to stay by fellow players Harry Gregg and Jimmy Nicholson. However Sir Matt felt there was something unusual and exceptional about Best and wrote to his father asking for him to get in touch should young George ever wish to return to Manchester.
How fortunate we were that he came back and tried it again, as he is a great player.
Eamonn Andrews also remembers being homesick when he was working with band leader Joe Loss in the Manchester Hippodrome. Sir Matt and footballer Jackie Carey took him out and made him feel at home for the first time since his arrival in England.
This episode of 'The Late Late Show' was broadcast on 23 October 1971. The presenter is Gay Byrne.
All of the guests featured on the show were appearing in Gaiety Theatre Centenary Celebrations which took place from 24-30 October 1971.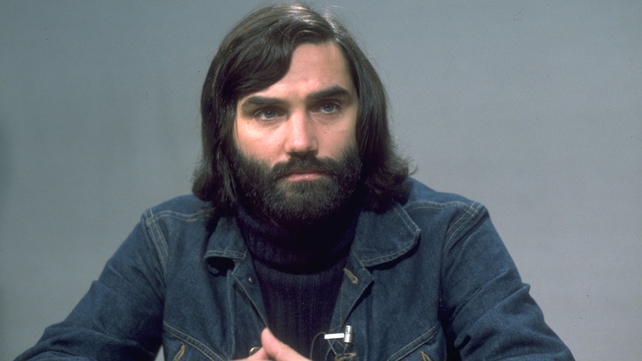 George Best