Too many comedians and not enough outlets means that it's not easy to get a break in comedy.
A new website under the name 'Raw Talent' launched by RTÉ plans to make the path to comedy stardom that bit easier. The website has information on writing a script, developing structure and characters, and comedy timing.
What makes one person laugh can make another cringe... Successful comedy is a hit and miss affair
Anne Marie Green speaks to the Raw Talent website editor Peter Vamos, and Director of RTÉ TV Programmes Cathal Goan, and comedian Dara O'Briain, who says
I'm just not in favour of new talent.
An RTÉ News report broadcast on 13 June 2001. The reporter is Anne Marie Green.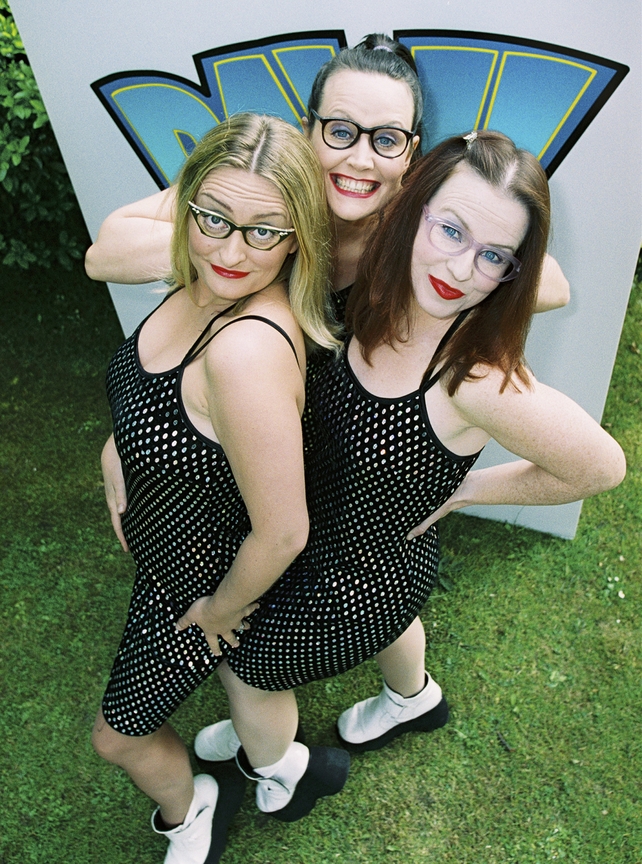 The Nualas in a promotional shot for 'Raw Talent' (2001)