In this 'Féach' report, Breandán Ó hEithir visits the Cúil Aodha and Baile Bhuirne Gaeltachts in the west of the Muskerry Gaeltacht region, County Cork.
These pocket sized Gaeltachts could easily be be forgotten or dismissed as semi-Gaeltachts, without insider identity and external encouragement. But the Baile Bhuirne Festival and the Cúil Aodha Gathering make a public declaration of the identity of the area.
Cúil Aodha may be small, but it has its own school and strongly maintained household traditions. An interesting characteristic of the area is the dedication of the young people and their hope for the future of their community.
Recognition is also given to the composer and arranger of Irish traditional music Seán Ó Riada, who moved to the region in 1963. His presence and work are now important aspects of the community. Cór Chuil Aodha (Coolea Choir) and the Mass in Irish have found national fame.
During this clip Ó Riada plays the traditional air 'Aisling Gheal' ('Bright Vision') on the piano.
This Breandán Ó hEithir report for Féach was broadcast on 31 May 1971.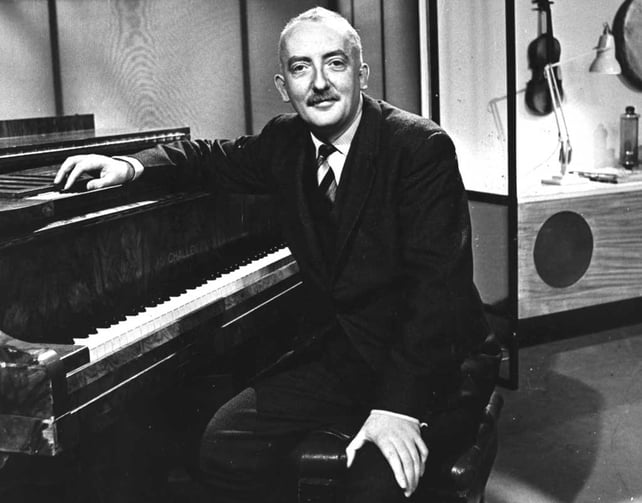 Composer Seán Ó Riada