Smithfield in Dublin was the venue for Cuban legends the Buena Vista Social Club who played to 10,000 people as part of the Heineken Green Energy Festival.
Musicians Ibrahim Ferrer, Ruben Gonzalez and Omara Portuondo found fame and fortune late in life. Dave Fanning explains that while they are well known in Cuba, it took an album produced by Ry Cooder to bring their music to the world stage. The album 'Buena Vista Social Club' released in 1997 went on to sell 4 million copies worldwide.
Ibrahim Ferrer and Omara Portuondo meet up with the new Cuban Charge d'Affaires Teresita Trujillo in a Dublin hotel. While it is Ferrer's second time in Dublin, Portuondo is extremely excited to be there.
I feel like 15 years old you know, as I am really, really happy to be here with all these musicians.
An RTÉ News report by Teresa Mannion broadcast on 6 May 2001.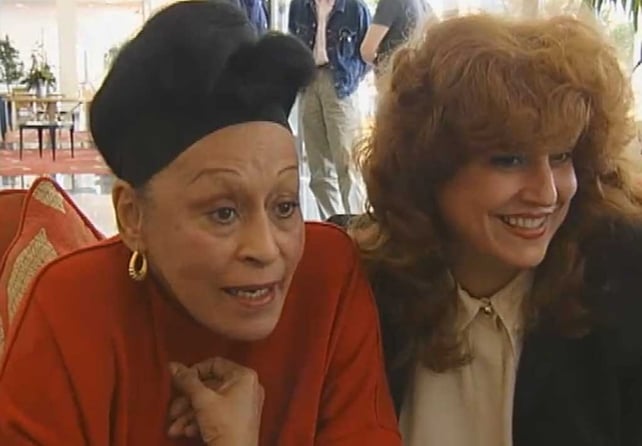 Omara Portuondo and Teresita Trujillo