Gone are the days of pressing button A and B with the introduction of a new payphone mechanism.
Minister for Post and Telegraphs Albert Reynolds demonstrates a new and secure telephone booth in Tallaght, Dublin.
They take 5p, 10p and 50p coins on a slanted shoot which get automatically gobbled up as you speak.
The phone box is made of toughened glass with an eye to combating vandalism.
At a time when there is a long wait to have a telephone line installed, allegations of corruption have emerged as individuals attempt to skip waiting lists. Minister Albert Reynolds addresses allegations of bribery in the Department of Post and Telegraphs saying the problem is "small-scale", but investigations continue.
An RTÉ News report broadcast on 3 March 1981. The reporter is by Brendan O'Brien.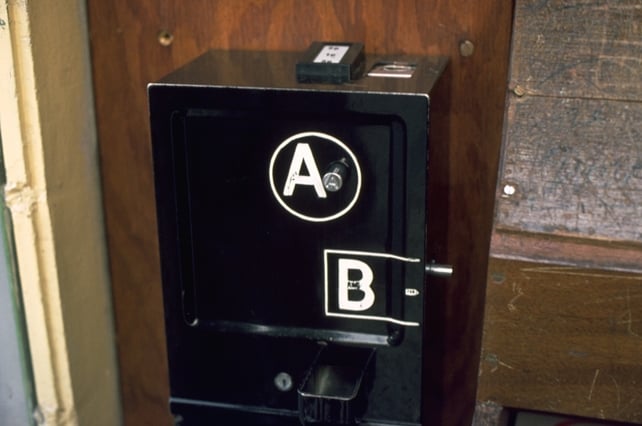 Public Payphone with A and B Button Mechanism (1975)