Northern Irish professional snooker player Alex 'Hurricane' Higgins is a guest on 'Nighthawks' .
Alex Higgins chats to host Shay Healy about a documentary he is currently filming in Dublin. He hopes that the documentary will address some of the stories about him which have been "twisted" by the press.
Alex Higgins is currently banned from playing snooker professionally after allegedly threatening to have his fellow player Dennis Taylor shot. His ranking has also been demoted from number 14 in the world to what he refers to as "the wilderness". Despite his absence from the game over the last season, Shay Healy refers to Alex Higgins as,
The people's champion.
Shay Healy asks Alex Higgins about his personal life, plans for Valentine's Day, and his attitude to relationships. When Alex Higgins says that it was Oliver Reed's birthday and he had spent some time earlier with him. The pair begin a rendition of 'The Wild Rover' in the actor's honour.
This episode of 'Nighthawks' was broadcast on 13 February 1991. The presenter is Shay Healy.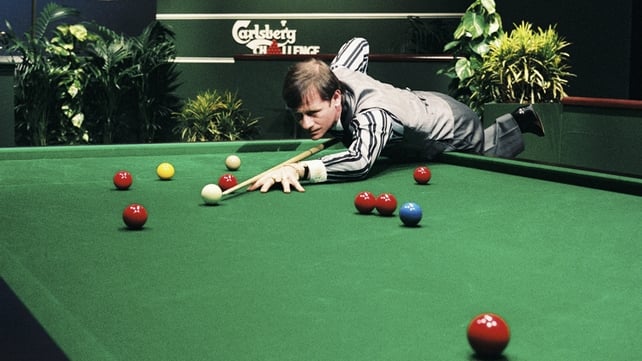 Alex Higgins (1985)