Celebrations in Coalisland, Co. Tyrone following Dennis Taylor's victory at the Snooker World Championships - on the last ball in the last frame.
Played over the 27 and 28 April 1985 at the Crucible Theatre in Sheffield, Northern Ireland's Dennis Taylor beat the defending World Champion Steve Davis on the final ball in a nail-biting final frame. The final score was 18 frames to 17.
Pat Logan describes the "carnival" atmosphere in Coalisland, Co. Tyrone, Taylor's home town.
People were dancing in the streets. Hugging one another. Heavens above. I've never experienced anything like it.
Logan describes the tension and anticipation in the town during the final frame of the game, and the celebrations that followed Taylor's victory.
An RTÉ News report broadcast on 28 April 1985.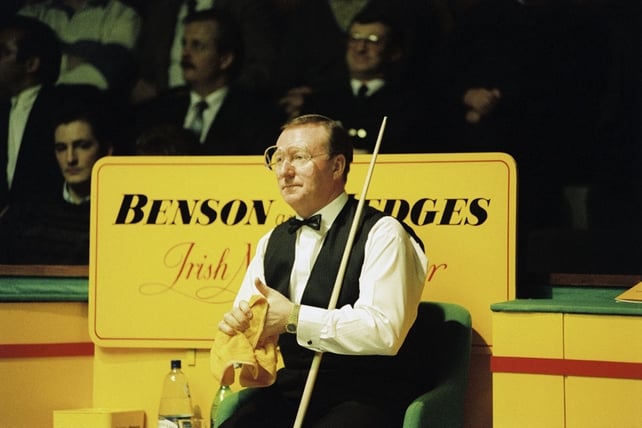 Dennis Taylor during Irish Masters (1992)