Preparations are under way for the Benson and Hedges Irish Masters Snooker Championship at Goffs, County Kildare.
Australian Eddie Charlton demonstrates a trick shot hitting the cue ball from two chalk blocks to the blue on a block placed in the mouth of a girl lying on the table.
RTÉ News talks to Eddie Charlton who gets reporter Colm Connolly to play a trick shot. This report also includes shots of Welsh man Terry Griffiths playing.
Twelve of the world's best snooker players at competing at Goffs for the title and the prize fund of £15,000. There is also a £10,000 prize for the first maximum break scored in the Irish Masters.
The 1984 Irish Masters Snooker Championship was won by Steve Davis, who defeated Terry Griffiths in the final.
An RTÉ News report broadcast on 27 March 1984. The reporter is Colm Connolly.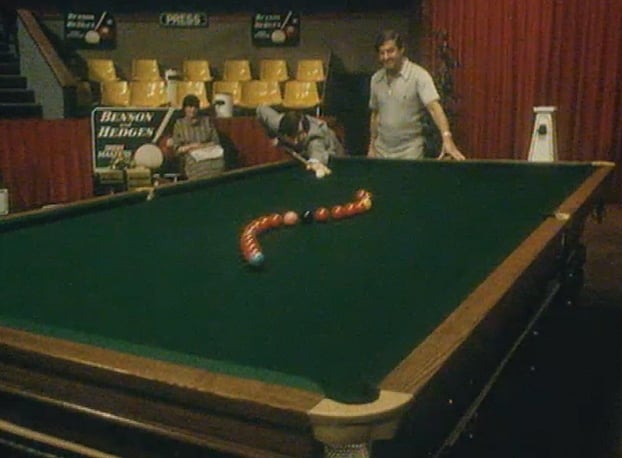 Colm Connolly and Eddie Charlton (1984)