A hero's welcome for World Snooker Champion Dennis Taylor on his return to Coalisland.
Dennis Taylor became World Snooker Champion in the early hours of the 28 April 1985, having beaten the defending Champion Steve Davis 18 frames to 17 potting the final ball in the final frame at the Crucible Theatre in Sheffield .
The following week Dennis Taylor returned to his home town of Coalisland, Co. Tyrone to a hero's welcome, where thousands turned out to catch a glimpse of their champion.
Reporter Poilin Ni Chiarain comments
Joy was unconfined as Dennis Taylor the conquering hero came home
A musical performer at the ceremony sang a song to Taylor with the lyrics
Here's to Coalisland's Champion
He's standing 10 feet tall
For he got 60,000
For potting the black ball
An RTÉ News report by Poilin Ni Chiarain broadcast on 6 May 1985.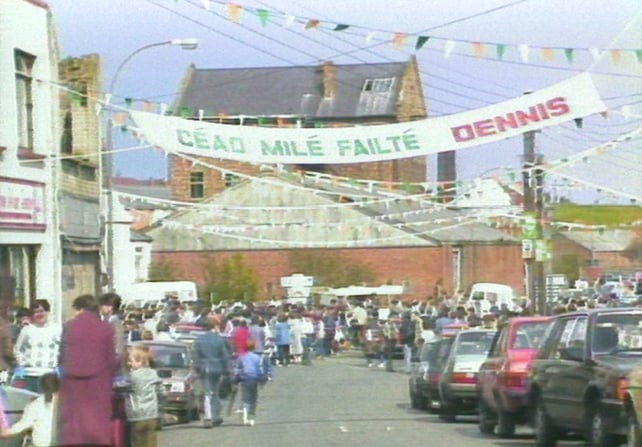 Dennis Taylor Receives Hero's Welcome in Coalisland, Co. Tyrone (1985)