George Melly and the Feetwarmers perform at the National Stadium Dublin.
On 2 December 1975 George Melly and the Feetwarmers performed at the National Stadium in Dublin. This television production 'On Stage at the Stadium' in association with Oliver Barry Artistes Management was broadcast on 14 January 1976.
The show is introduced by Brendan Balfe who describes George Melly as,
An author, a TV and film critic, a chat show host and general eccentric. But tonight he appears in his other role, that of jazz singer
Melly is joined on stage by John Chilton and The Feetwarmers. In this opening sequence from the show George performs 'Good Time George'.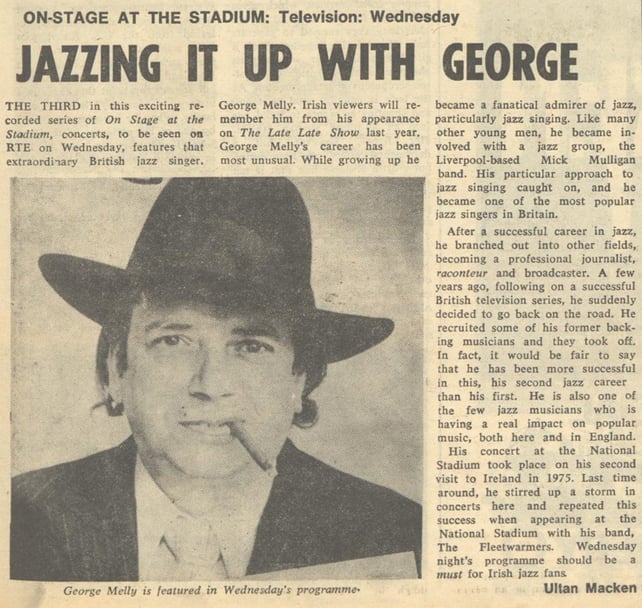 RTÉ Guide, 9 January 1976