Limerick band Reform live at the National Stadium in Dublin.
The Reform lineup for this show included Don O'Connor, Willie Brown and Joe Mulcahy.
This episode of 'On Stage at the Stadium' was broadcast on 10 May 1976. The programme was produced by Ian MacGarry.
Other artists who featured in the series include Joe Dolan, Don McLean, Alan Stivell, George Melly, Horslips, Thin Lizzy, The Wolfe Tones, Larry Cunningham and Louis Stewart. The concerts were recorded between 2 and 13 December 1975.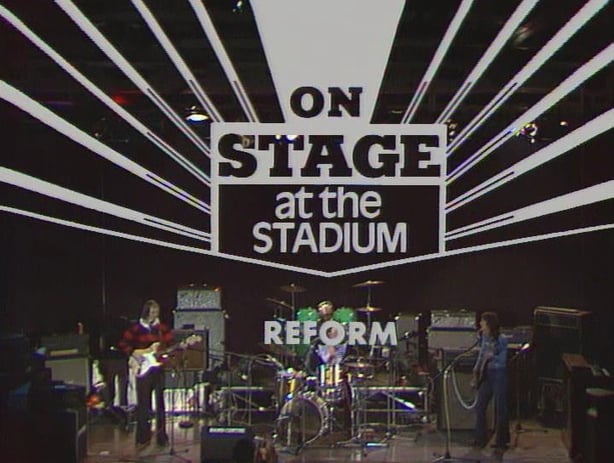 Limerick band 'Reform' 'On Stage at the Stadium' (1976)