A look at the living conditions at Dundrum Central Mental Hospital.
In the middle of the Dublin suburb of Dundrum, the imposing 18 foot high walls and a huge locked gate hide the 35 acres the makes up the Central Mental Hospital.
This 19th century home has little nobility about it. There's a stigma about the whole grey building. A stigma that must date from the day it was opened in 1850. For it had been set up under an act of the English parliament of 1845 as the 'Central Criminal Lunatic Asylum'. It became the Central Mental Hospital in 1960.
Holding 140 patients, two-thirds are there by order of the Minister for Justice, some on murder charges and others on lesser criminal charges. Patients were transferred from Mountjoy Jail to Dundrum when found guilty and certified as mentally disturbed, or when they were certified unfit to plead. The remaining one-third of patients are sent by order of the Minister for Health and are known as '207 patients', usually ending up in Dundrum from another mental institution following assault charges.
In Dundrum the various type of patient live together segregated only by the degree of their violent tendencies.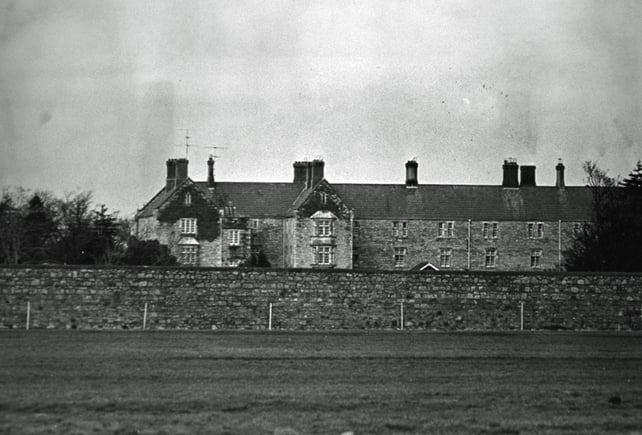 Central Mental Hospital, Dundrum
The medical staff at Dundrum consists of three psychiatrists. Two of the psychiatrists, Dr Cassin and Dr O'Sullivan took Rodney Rice on a tour of the hospital, while the patients were in the exercise yard. They describe various patient types, their medication, circulation and isolation. The two doctors look after 36 murderers, 50 remand patients, and 54 '207' patients. Of the total of 140 patients, 112 are men.
A 'Seven Days' report by Rodney Rice broadcast on 12 January 1971.