The last Sunday of July 1970 was National Pilgrimage Day and 'Seven Days' followed the pilgrim path as they climbed Croagh Patrick in Co. Mayo.
Bill O'Herlihy joined 15,000 other pilgrims as they climbed 'The Reek'.
A reminder of the rigours of The Reek. There's a strange mood of reverence and revelry, penance and profit here.
The film shows young and old climbing the mountain booted or bare foot in wet, cold and blustery conditions. According to folklore, Saint Patrick climbed the mountain and fasted for 40 days and 40 nights.
This episode of Seven Days was broadcast on 31 July 1970.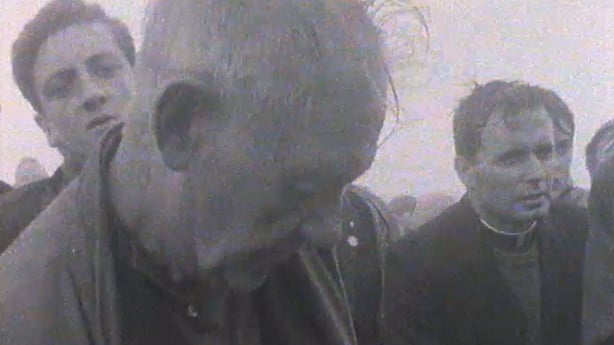 Croagh Patrick (1970)