A look at the legal system and the criteria for the appointment of judges.
Judicial appointments have attracted controversy throughout history, with questions surrounding the qualifications, experience and personality required to make a good judge.
An unidentified speaker on 'Seven Days' in 1975 describes Irish people as intolerant and excitable - unsuitable traits for a judge. He feels that Irish people lack all the qualities that make good judges. While he says that Irish men sometimes make good advocates, he comments that they
Rarely if ever make good judges.

Sean MacBride, President of the International Peace Bureau in Geneva, comments on penal reform, the judicial system and the selection and training of judges.
This episode of 'Seven Days' was broadcast on 13 March 1975.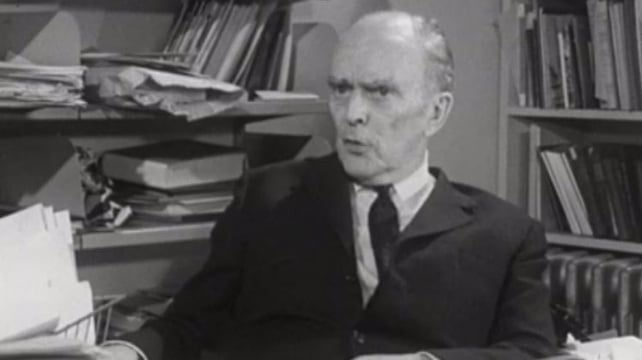 Sean MacBride