Participants in the attack on British soldiers at Monks bakery in Dublin recall the event and the arrest of Kevin Barry.
Fifty years after the execution of Kevin Barry, 'Newsbeat' meets three men who took part in the Irish Republican Army (IRA) raid on Monk's Bakery in Upper Church Street, Dublin that led to Kevin Barry's arrest.
On the morning of 20 September 1920, Tucker O'Reilly age 22 was a mobiliser during the raid. He says that the order was for there to be no shooting. However this was not to be, and when one shot went off, everyone started shooting.
When you fire a bullet out of a gun, you don't know where it's going to land.
Retired corporation driver, 70 year old Jimmy Carrington, was a transport non-commissioned officer (NCO) on the day in question. He does not believe Kevin Barry fired his weapon. His revolver jammed and he dived under a lorry to try and get weapon working again.
Retired paint-shop operator Paddy Young, now 72 years old, was a grenadier on the day in question. He believes that once the shots were fired, the raid was a failure. He did not see Kevin Barry get under the lorry and did not know he had been caught.
For his part in the IRA raid in which three British soldiers were killed, 18 year old Kevin Barry was hanged at Mountjoy Jail in Dublin on 1 November 1920. He was the first Irish Volunteer to be executed by the British during the War of Independence 1919-1921.
This episode of 'Newsbeat' was broadcast on 29 October 1970. The reporter is Cathal O'Shannon.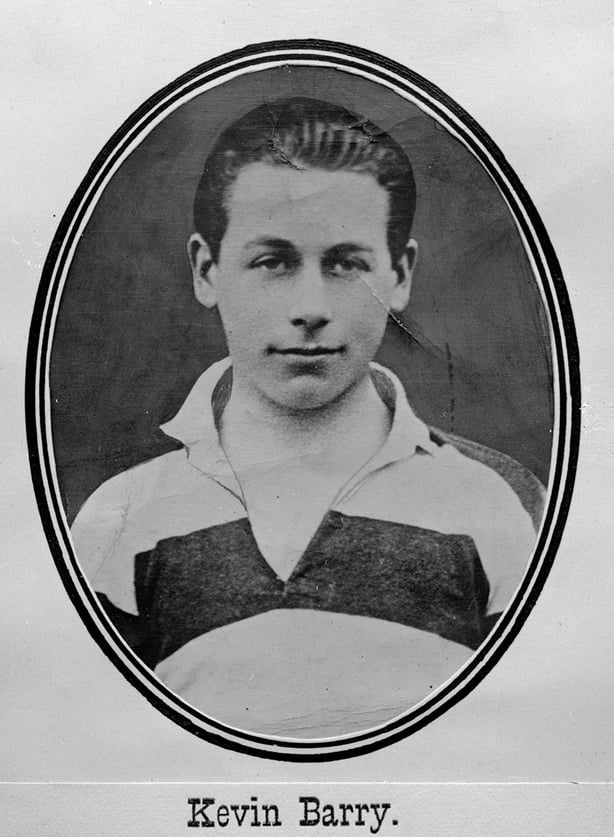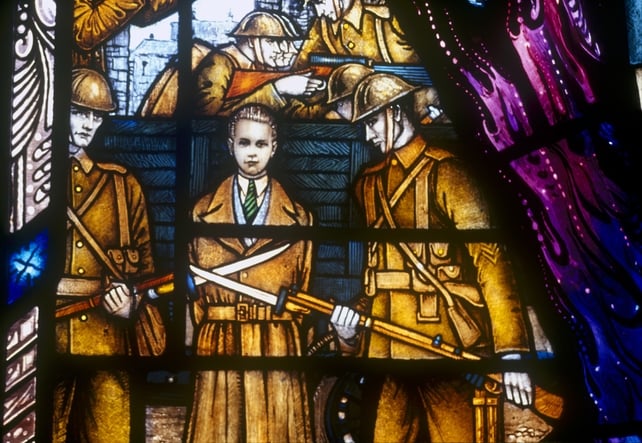 Kevin Barry memorial stained glass window by Richard King of the Harry Clarke Studios.