Tops of the Town offers amateur entertainers from around Ireland the opportunity to perform on a grand scale.
The Tops of the Town competition began in Waterford in 1962 and went nationwide with the financial backing of the John Player company. RTÉ began to televise the shows, following community theatre, drama, dance, singing and comedy groups until the winners were crowned at a national final. The Tops of the Town ran from 1962 to 1997.
From 1995 Marty Whelan presents the John Player Tops of the Town live from the Olympia Theatre in Dublin. Marty Whelan began hosting Tops of the Town in 1987.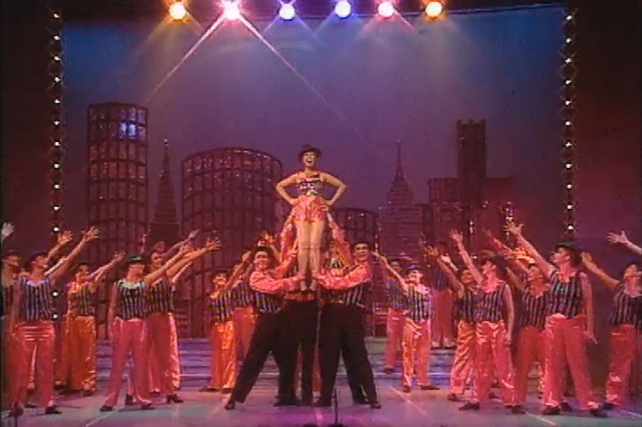 Xanadu Winners of Tops of the Town (1995)
The opening to the show features the 1995 winners Xanadu Variety Group, from the Greenhills area of Dublin, performing 'Community of Purpose'. The show was produced by Noel McDonagh and choreographed by Liz Stack and group leader Annie Stack.
'The Tops of the Town' was broadcast on 15 August 1995. The presenter is Marty Whelan.