Eighteen people lost their lives in the Buttevant train crash and seventy more were injured.
The Buttevant train crash was one of the worst rail accidents to happen in Ireland. At the time of this report, it appears that 15 people were killed in the derailment. The accident occurred when the 10 o'clock train from Dublin to Cork derailed at approximately 1 o'clock on the afternoon of 1 August 1980. The train was travelling at a speed of 70 mph carrying 230 passengers.
Fifteen people have already been announced dead with a further 39 taken to Mallow County and Cork Regional Hospitals. Emergency telephone numbers have been set up by CIE and information offices have opened at Mallow County and Cork Regional Hospitals.
The last major train accident took place at Gorey, County Wexford in 1975 when 5 people were killed and 43 were injured. In November 1979 35 people were injured in the Dalkey train crash.
Michael Walsh reports from the scene of the Buttevant crash. The train careered into a siding and smashed into a stationary ballast train.
Eye-witnesses claim the train appeared to wobble going into the station.
CIE has promised to conduct a full investigation.
An RTÉ News report broadcast on 1 August 1980. The reporters are Andrew Kelly and Michael Walsh.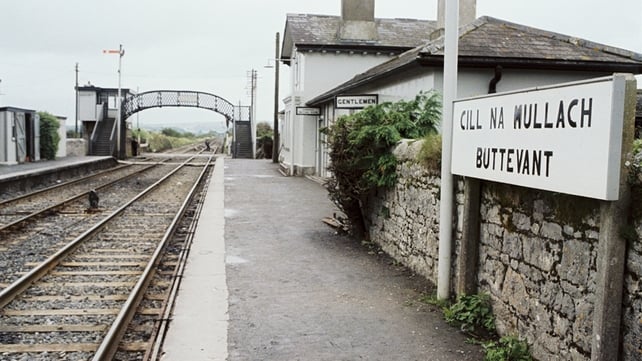 Buttevant Train Station (1980)