Irish-language programme for children with a story about Nóra and her pet fish.
The 1980s children's programme 'Dilín Ó Deamhas' took its name from the traditional Irish song sung in the opening titles. In this extract, Cathal Póirtéir consoles his co-presenter Máire Ní Bhric for not being able to fly like him. She can after all tell stories, like this one about Nóra and the pet fish who want to swim.
Clár do pháistí óga ab ea 'Dilín Ó Deamhas', le scéalta agus ceol.
This edition of 'Dilín Ó Deamhas' was broadcast on 4 March 1985.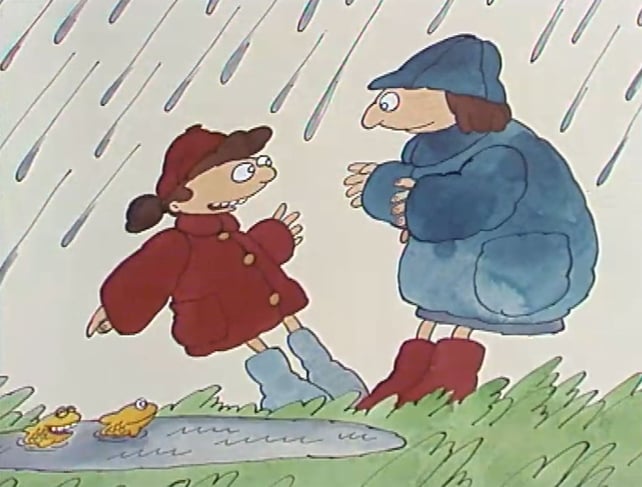 Dilín Ó Deamhas