School to relocate to historic Cullenswood House
Tá Seachtain na Gaeilge ar siúl faoi láthair. Beidh RTÉ Archives ag féachaint siar ar chláracha Gaeilge ó chartlann RTÉ i rith na seachtaine.
In 1961, 'Nuacht Anall, Nuacht Abhus' visited Scoil Bhríde in Earlsfort Terrace, Dublin, where the annual St Brigid's Day celebration was being held several days later than usual because of the flu. Scoil Bhríde's founder Louise Gavan Duffy had some exciting news for the children: the school was to relocate to historic Cullenswood House, former home of Patrick Pearse's schools Scoil Éanna and Scoil Íde.
Rugadh Louise Gavan Duffy i Nice sa Fhrainc i 1884. Iníon le Charles Gavan Duffy ó na hÉireannaigh Óga ab ea í. Mhúin sí i Scoil Íde, an scoil a bhunaigh Patrick Pearse do chailíní i 1910, ar feadh bliain. Ansin, chuaigh sí chun staidear a dhéanamh don Cambridge Teachers' Diploma. Mar bhall de Chumann na mBan, bhí sí in Ard-Oifig an Phoist i rith Éirí Amach na Cásca 1916. Bhunaigh sí Scoil Bhríde i 1917 in éineacht lena cara Annie McHugh.
Liam Budhlaeir reports for 'Nuacht Anall, Nuacht Abhus' on 11 February 1961.
The above photograph of Louise Gavan Duffy was taken by Roy Bedell in 1962.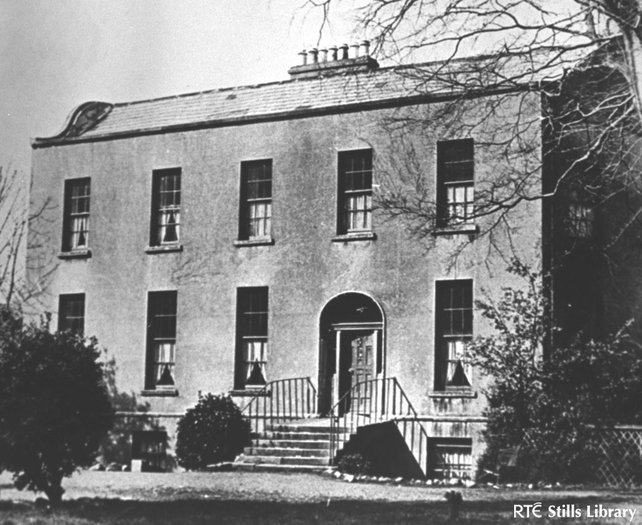 Cullenswood House, Ranelagh, Dublin