As the Dunnes Stores strike against apartheid continued into January 1985, the strikers had a new moral boost from a recent meeting with Bishop Desmond Tutu, who had asked to see them on his way to collect the Nobel Peace Prize in December 1984.
Reporter Pat Butler meets strikers Mary Manning and Cathryn O'Reilly on the picket line. Manning describes how the strike began in July 1984 when she refused to handle South African goods at a checkout.
We should have the moral right not to handle the goods.
Nuair a thosaigh an stailc, ní raibh mórán eolais ag na stailceoirí faoin Afraic Theas. Ach anois, tá a fhios acu cad atá ar siúl sa tír agus síleann siad go bhfuil an ceart acu leanacht leis an stailc.
A 'Féach' report from 14 January 1985.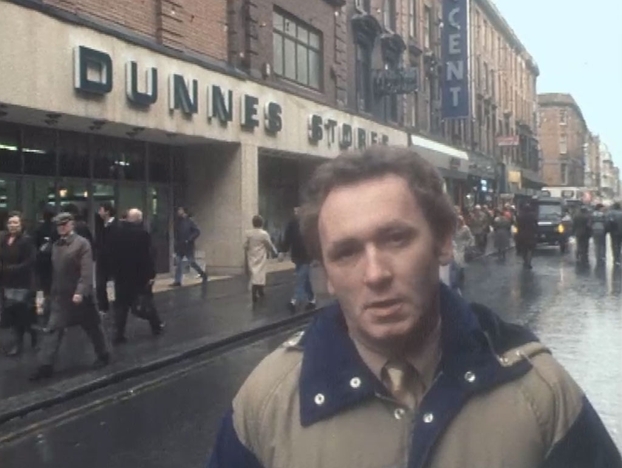 Pat Butler