Argentine born Cuban revolutionary Che Guevara on a short visit to Dublin.
Argentine born Major Ernesto Che Guevara, and 'Comandante' of the Cuban Revolution, was interviewed by RTÉ at Dublin Airport when as Cuban Minister for Industries he was travelling on a diplomatic mission.
On his way from New York to Algeria after a meeting of the UN General Assembly, Che Guevara's flight was redirected from Shannon to Dublin due to fog. While weather bound in Dublin he spoke to RTÉ reporter Seán Egan.
Aer Lingus air hostess Felima Archer acted as interpreter while Che Guevara answered questions about the political situation in Cuba and recent threats on his life.
An RTÉ News report broadcast on 18 December 1964. The reporter is Seán Egan.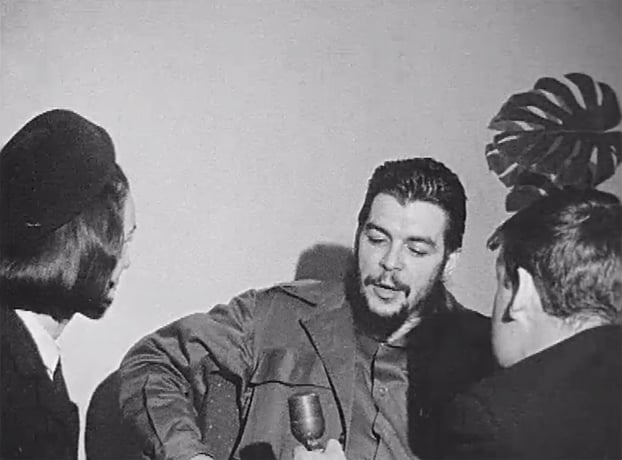 Che Guevara