Getting the turkey for Christmas dinner was once far removed from picking up a fresh bird from your local butcher or at the supermarket.
In 1964 live turkeys were sourced from country markets that had been brought from town to town by donkey and cart.
In this report, housewives select turkeys for the Christmas dinner at a country market. The live turkeys are stored in wooden crates and are examined and weighed before being sold.
This episode of Newsbeat was broadcast 4 December 1964.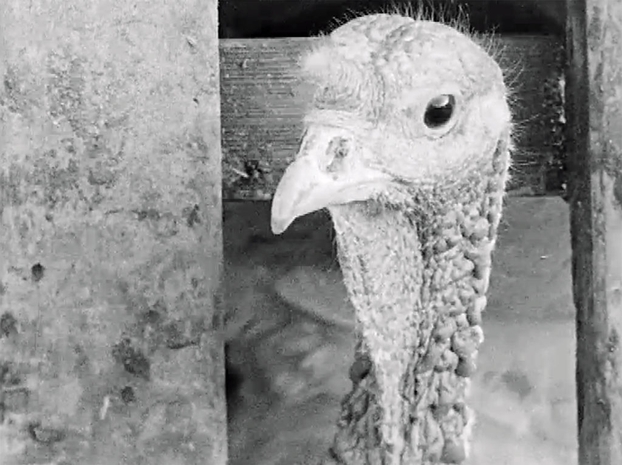 'Newsbeat' was a half-hour feature programme which ran on television from Monday to Friday from September 1964 to June 1971. Reporting on stories from around the country, 'Newsbeat' covered affairs of the day with contributions from print journalists and RTÉ News staff.