Poet, novelist and academic, Brendan Kennelly talks about his latest book of poems 'Moloney Up and At It', and how it differs from his work 'Cromwell'.
Brendan Kennelly talks about the transition between these two pieces of work, described by Gay Byrne as "from the tragic to the bawdy".
In any personality there are very many strands... and in writing what you try to do is express the complexity of your character.
While the work 'Cromwell' is described as 'tragic', with 'Moloney Up and At It' Brendan Kennelly says that he found "laughter". He notes that "comedy is much harder than tragedy".
He talks of his ambition to write about Christianity and its connection with other aspects of life.
This episode of 'The Late Late Show' was broadcast on 17 November 1984. The presenter is Gay Byrne.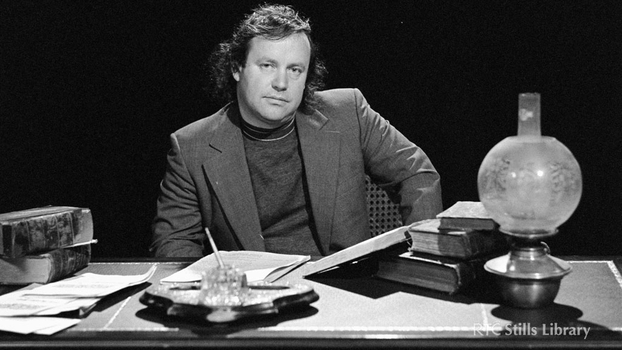 Brendan Kennelly, in an RTÉ Television studio in November 1977. Photograph by Eve Holmes.