In 1974 singer Jim McCann featured in a four-part series called 'Jim McCann, The McCann Man'.
Jim McCann is filmed wandering and singing in various locations around Ireland, England and Scotland.
In this episode titled 'In Town' Jim strolls through the streets of Dublin city centre singing the 'The Spanish Lady'. The Ha'penny Bridge, Christ Church, the Four Courts, and the Guinness Brewery all feature in this clip.
A former member of The Dubliners, he rejoined the band in 2002 for their 40th anniversary and again in 2012 for their final concert.
This programme was broadcast on 10 October 1974.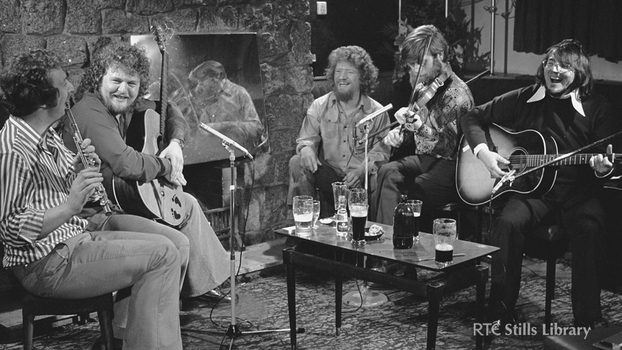 John Curran, James McCann, Luke Kelly, John Sheahan and Des Moore on The McCann Man in 1974. Photographer: Roy Bedell