The traditional art of making a hurl (hurley) from the timber of the ash tree is demonstrated by John Surlis of Roscommon.
This clip is taken from an episode of David Shaw Smith's 'Hands' series and was first broadcast on 28 March 1983.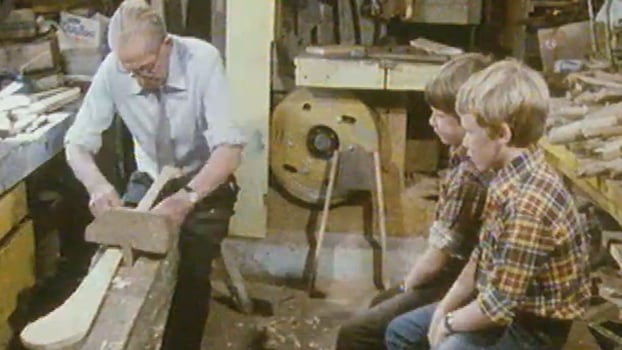 'Hands' was a series exploring some of the crafts and customs handed down from generation to generation in various locations throughout Ireland. The first episode of 'Hands' was broadcast on 17 April, 1978. The series, which included 37 films, ran until 1991. 'Hands' was produced and directed by David Shaw-Smith.