John Bennett from Foulksmills, County Wexford sings the 'Breathalyser Song'.
John Bennett gives a rendition of a song dedicated to the invention of the breathalyser.
There are lots of new inventions in beet manure and slag,
But the one I'm going to tell you of is this breathalyser bag.
How I miss the good old crack when I go in to town.
How I miss those grand old pints so creamy and so brown.
But sure now a glass of brandy in my hand is seldom seen.
I'm afraid I turned the guards old bag to forty shades of green.
This clip is from an episode of 'Hall's Pictorial Weekly' broadcast on 16 May 1974.
Frank Hall's amusing and satirical series began on 29 September 1971 with the full title 'Hall's Pictorial Weekly Incorporating the Provincial Vindicator' which became known as 'Hall's Pictorial Weekly'. The series allowed Frank Hall to follow his own interest in the lives of viewers throughout the country.
Regarded as RTE's flagship comedy show, it featured satirical sketches on current news stories and popular culture, as well as parody songs, comedy sketches, re-edited videos, cartoons and spoof television formats. The show ran for 9 series until 1980.
In the RTÉ Guide on the week of its first transmission, Frank Hall wrote
The form and content of Hall's Pictorial Weekly should be impossible to forecast until the last moment. It should be as varied and absorbing as life itself.
He further commented
I have an inexhaustible interest in the lives and times of the people who live in our country towns and villages; no event is too small to capture my attention, no community too out of the way... This programme is intended to be about you, your town, your friends, your local interests.
(RTE Guide, September 24, 1971, Vol.8, No.9, p.2)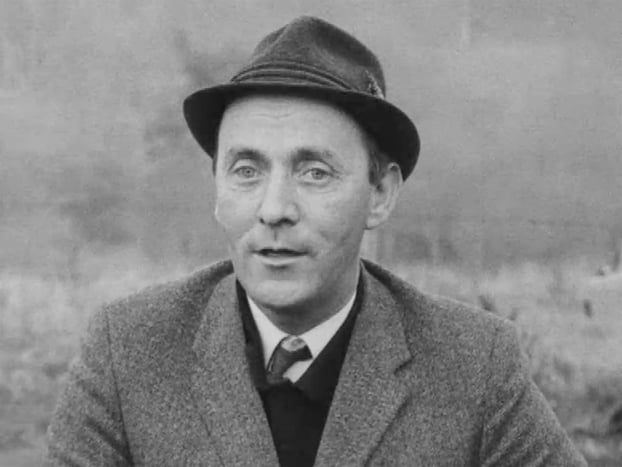 John Bennett