Paul Hill's conviction for the murder of Brian Shaw, a former British soldier, in 1974 quashed by the court of appeal in Belfast.
While Paul Hill is relieved that the appeal is over, he feels "sore" about how the decision was arrived at. He also talks about the fact that nobody has been held responsible for what happened to the Guildford 4 or the Birmingham 6. While the file on the Birmingham 6 is effectively closed, the file on the Guildford 4 remains open.
While Paul Hill sees this as an end to a chapter in his life, he feels he has
nothing to ensure that this doesn't happen to someone else.
Paul Hill had confessed to the murder of Brian Shaw while being held at Guildford police station over two pub bombings in which 21 people died. However, the appeal found that his confession was obtained improperly and may have been induced by a police officer who had held a gun to his head.
A RTÉ News report broadcast on 21 April 1994. The reporter is Eamon Lawlor.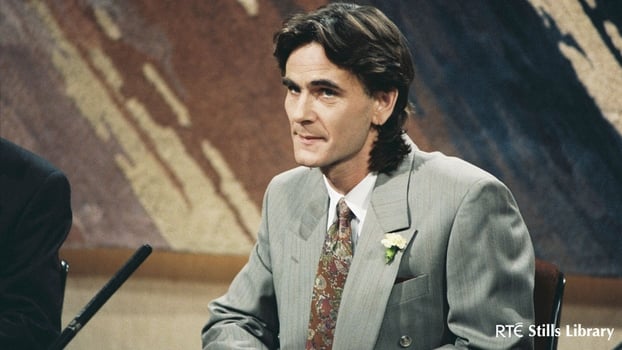 Paul Hill on The Late Late Show (1989) following his release after being wrongfully imprisoned for 14 years.